This deep fire shawl comes from Joy's website
Joy lives in Ashland, OR (home of an awesome Shakespeare festival which my mom and I once road-tripped to as a sweet sixteen birthday present), and she is also the artisan behind
Joy Flower
on
Etsy
. I have long been enamored with Joy's many scarves other hand-painted silk items, and today I'd like to showcase my favorites in fire.
This ember ruana looks stunning against the black ensemble underneath.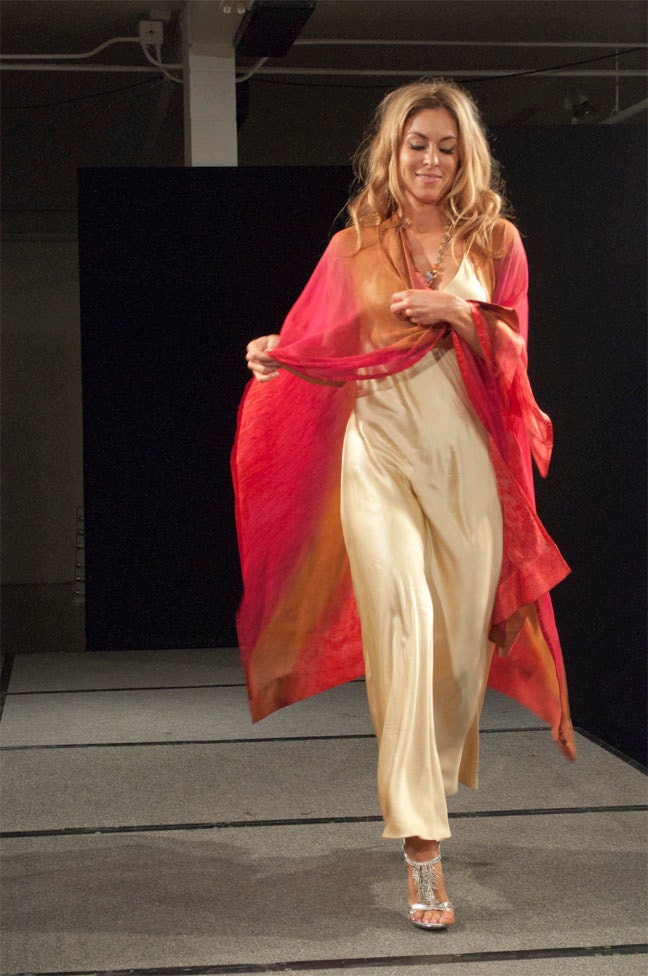 This cayenne ruana is just a little lighter colored than the one above
These striking silk pieces are versatile and ready to be shown off. They can be worn as a statement piece or used to accent an outfit, and look beautiful just hanging up waiting to be worn. I encourage you to check out Joy's shop to see all the new things she's coming up with.
Joy can be found many places online. Check out her
BLOG
,
ETSY
,
WEBSITE
,
FACEBOOK
, and
TWITTER
accounts.
Are you enjoying reading my features? Would you like to write some of your own, and be included in similar stories? Consider joining the
BESTeam
on Etsy!