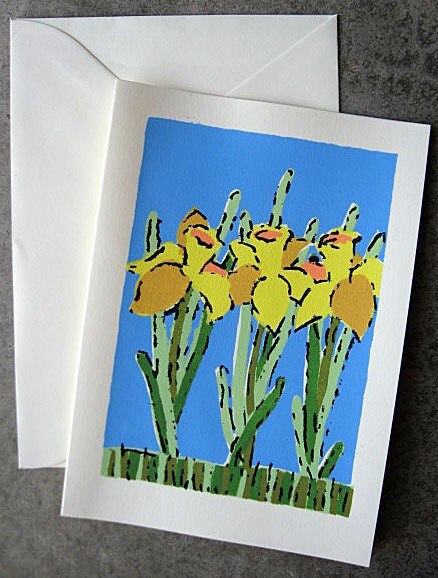 One of the things I love about the Etsy shop
Empty on the Inside
is that Annie is always updating her inventory! There are always new and seasonal cards ready to go. She currently has 14 different cards featuring some kind of flower. The very first one that caught my eye today is this lovely one featuring
daffodils
. Don't think there's nothing for you, though, if you don't like flowers! Annie already has cards ready for Mother's and Father's day, and she always has birthday and thank you cards. If you'd like to learn more about what Annie does, check out her
blog
!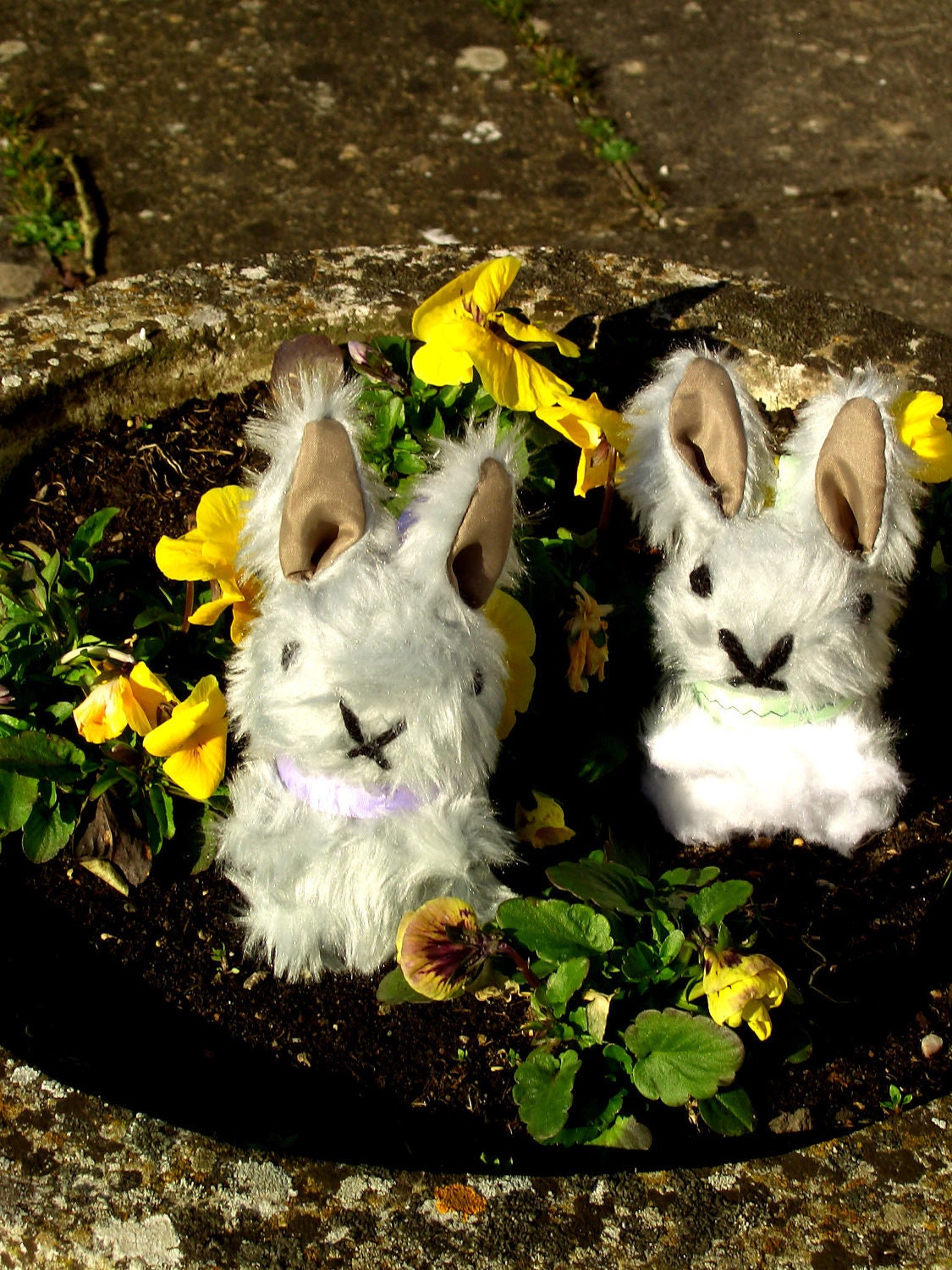 And speaking of things all outdoors, look at Isobel of
Coldham Cuddlies'
absolutely adorable little
bunnies
! Don't they look like they're ready for Easter? Or maybe a spring reading of
Peter Rabbit
? These bunnies are all handmade and ready to find a forever home. One of the things I love about this shop is that it isn't just teddies, although the ones she has are cute! There are also hedgehogs and coyotes and pandas, oh, my! Some of these animals also come as puppets - a perfect way for kids to show off their imaginations! Isobel also has a
blog
I encourage you to check out.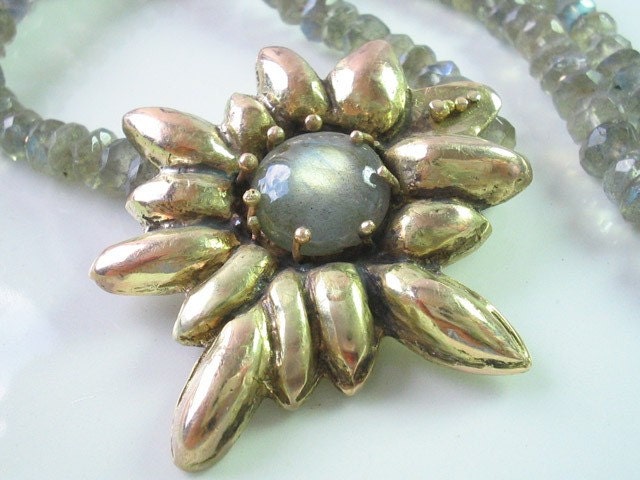 Irith at
Rio Rita
also getting into the spring spirit! This gold and labradorite
necklace
is hand crafted in the shape of a daisy. It reminds me a little bit of a sunflower, also, and although I know it's still a little too early in the season for either flower around here, it's nice to encourage the growing season by wearing the appropriate jewelry! Don't forget to look at Irith's
blog
, also!
Are you enjoying reading my features? Would you like to write some of your own, and be included in similar stories? Consider joining the
BESTeam
on Etsy!