I love looking at dresses and imagining all the places I could wear them. I love trying on dresses that have that perfect fit and accentuate just the right places. As I was looking through Faith Snowden's Etsy shop,
Stitch Princess
, I could imagine myself wearing many of the made-to-order dresses she has listed.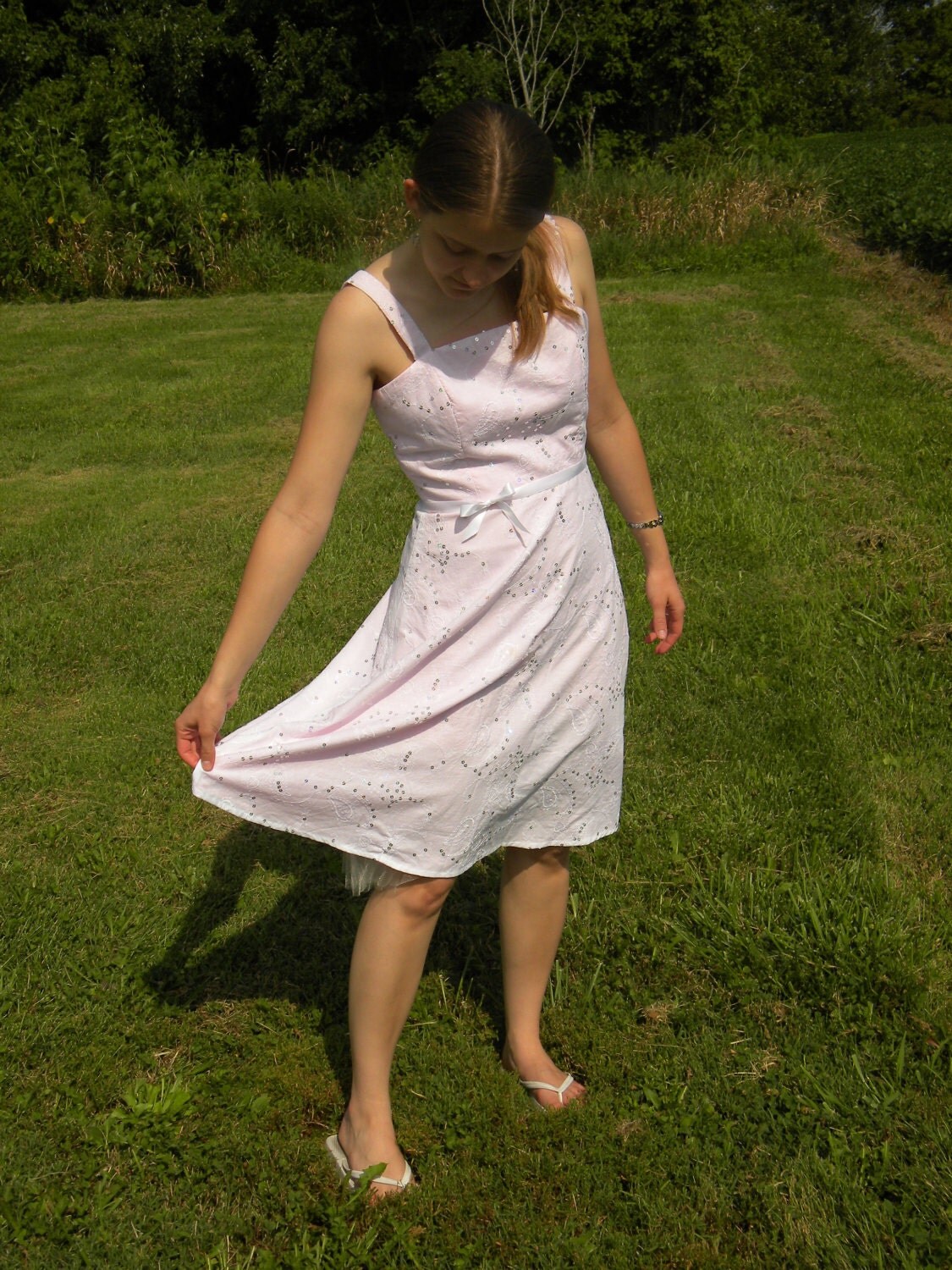 One of the things I love best about handmade dresses is that you can take one pattern and make it a lot of different ways simply by changing the fabric. For example, look at the above and below
spring dresses
. The top one looks ready to wear to for a fun afternoon walking barefoot in the grass. Compare that to the same pattern below, and I'm put in mind of a garden party or something a little more fancy but still in the afternoon. Both of these dresses are on the fun and flirty side, but wait, we're not done!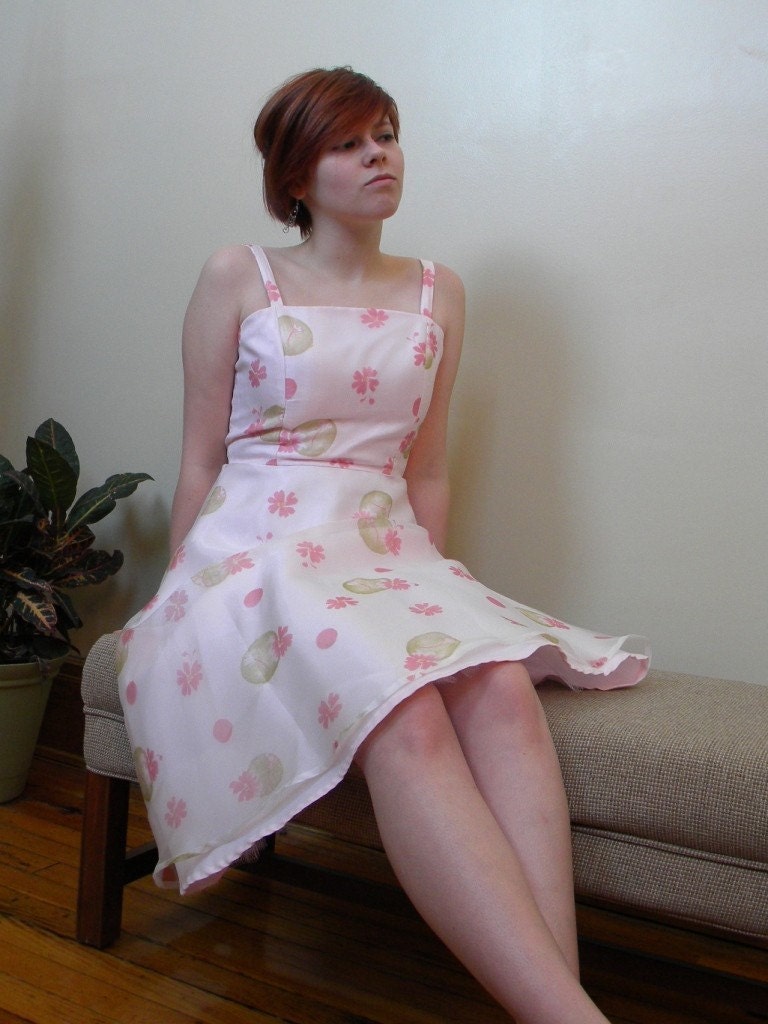 This
silky black number
below is the same pattern, but conveys a very different look, wouldn't you agree? It's definitely in the realm of evening dress, considering the cocktail length. And step it up another notch for a full length look, and you get this gorgeous flowing
gold number
to the right. As a side bar, I have to say I also appreciate the high neckline compared to a lot of dresses nowadays. It's modest without being obvious and has a very elegant and timeless quality to it.
Have you found a certain style (necklace, shirt, shawl) that when made with different materials seems like an entirely different item?