Happy New Year, everyone! Okay, okay, so we're almost a week into it...
Looking around for some new things, here's something new from
GMaEllenCrochetGifts
on Etsy. It can be a
bracelet
(my favorite option) or looped to be a necklace or anklet! This reminds me of the beach and makes me wish I was there :)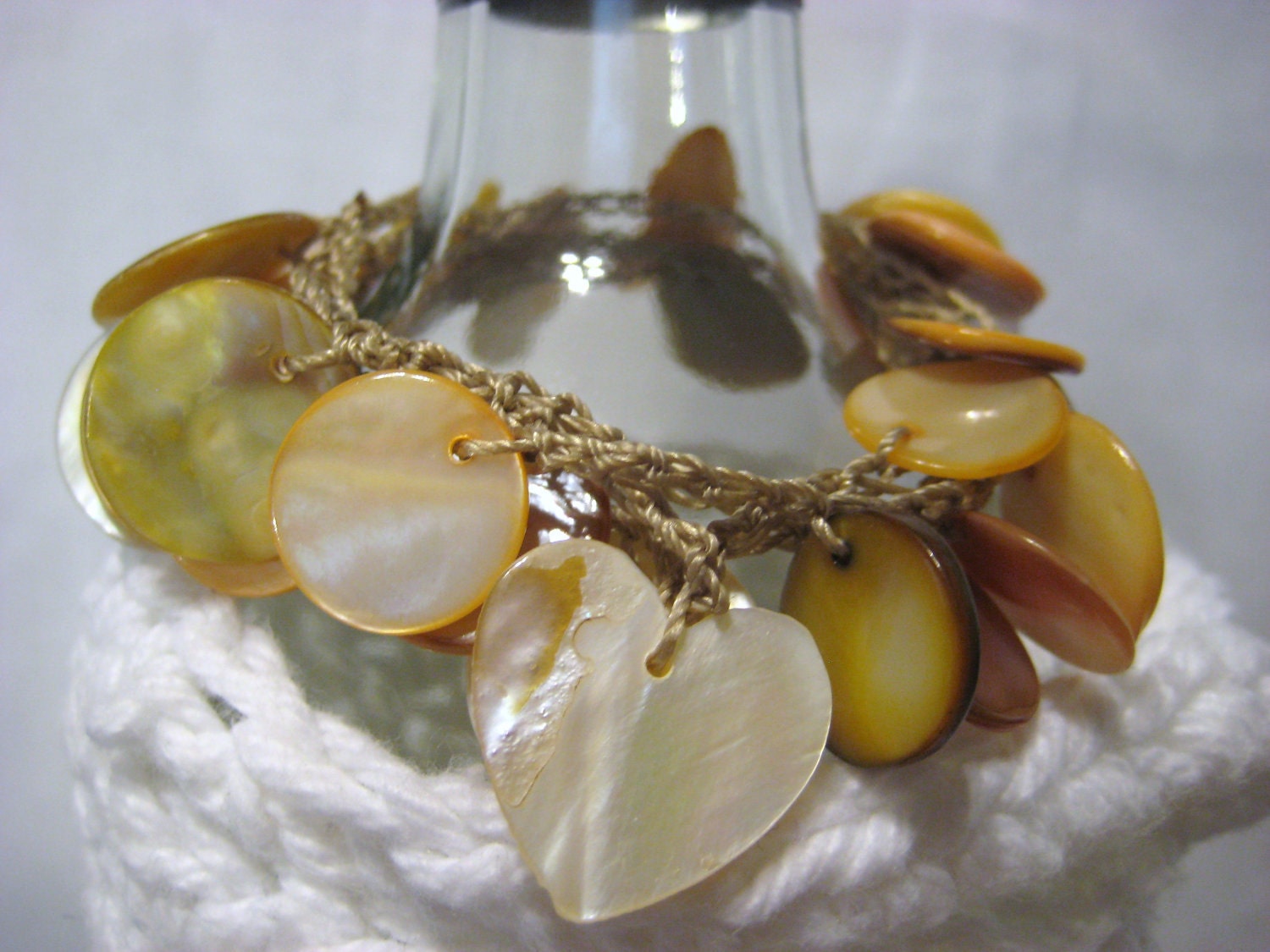 Something else that reminds me of the ocean is the green and white
necklace
from
Blue & White Wear
on Etsy. Don't you just love how the clasp in in the front? How easy does this make to put on?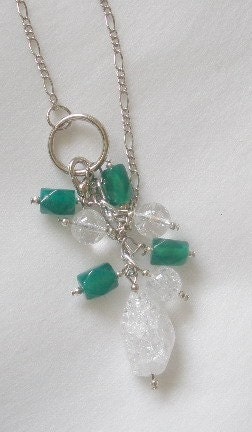 From
Chicky D's
on Etsy, there's also this neat 12"x12"
painting
. Can't you just see in on the wall of your vacation home? You know, that place you go to get away from it all? Okay, so right now, my vacation home is in my head, but I still think this painting would look lovely there!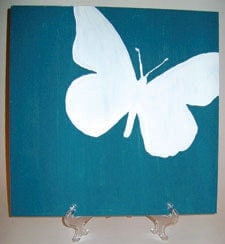 Are you enjoying reading my features? Would you like to write some of your own, and be included in similar stories? Consider joining the
BESTeam
on Etsy!