Danielle is another great stylist on
Etsy
- you may remember that I've featured some of her pillows and hair bows before through her shop
Chicky D's
. Today my theme feels like Creamsicle, as the days warm and I'm looking for a summer treat, which these accessories certainly are! These hair bows would be adorable in any little girl's hair or any grown up girl who feels like showing her quirky side.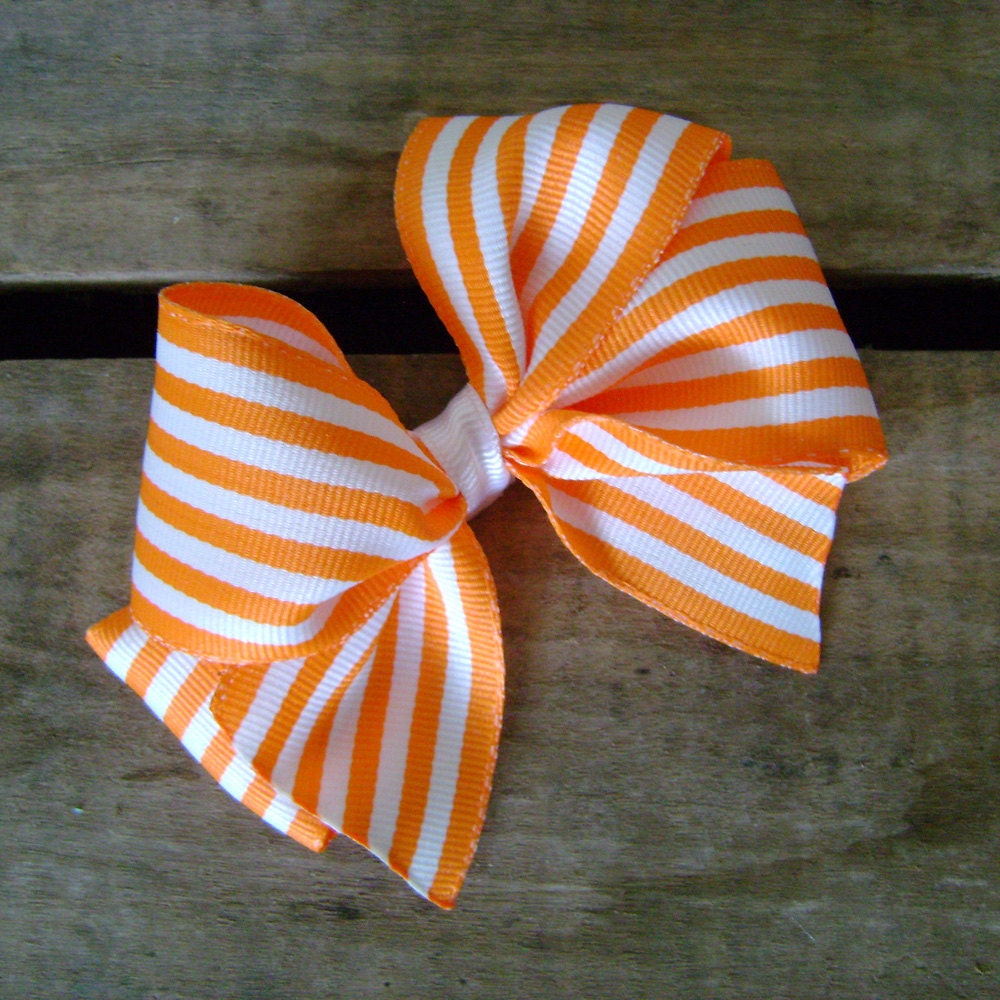 A similar
solid bow
, with just an accent of white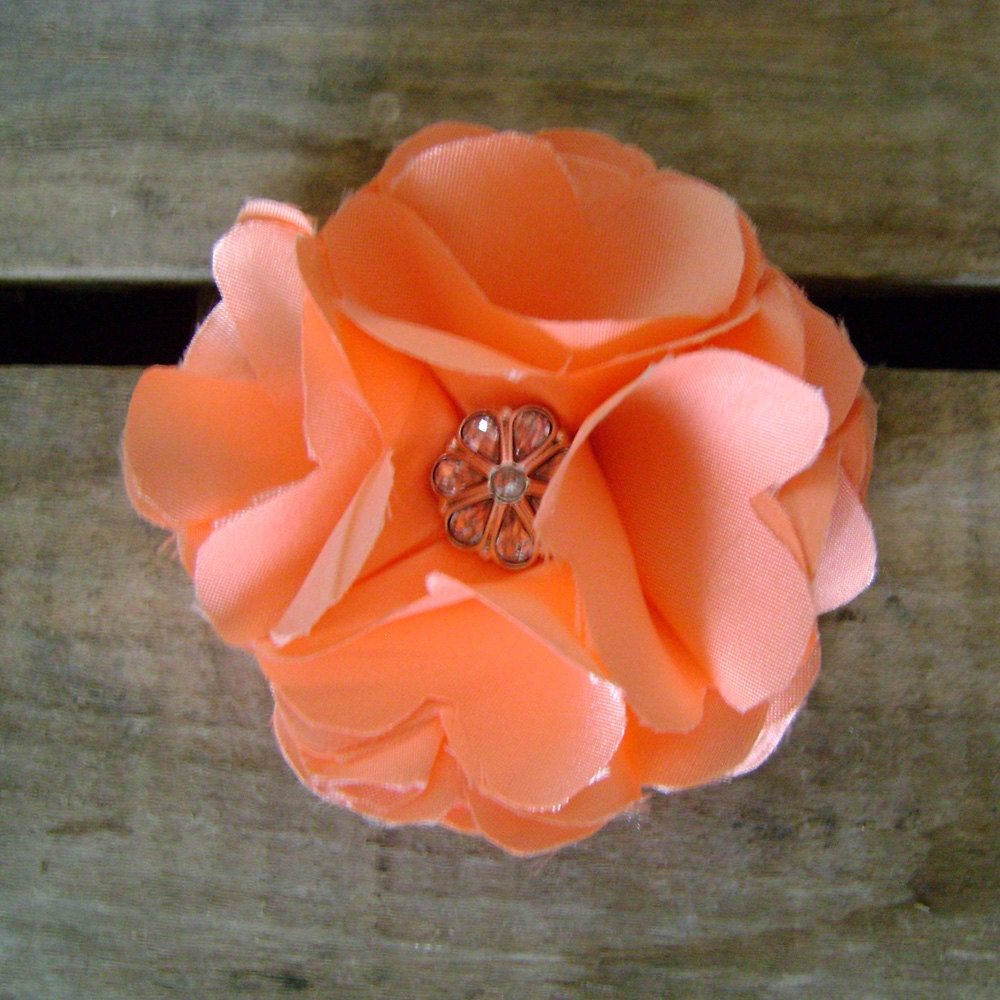 A
flower clip
that would look great at the base of a ponytail
Of course, if orange isn't your color (you know who you are!), Danielle has all of these clips in many other colors. ;)
Are you enjoying reading my features? Would you like to write some of your own, and be included in similar stories? Consider joining the
BESTeam
on Etsy!