Instead of writing one post on one shop, I'd like to share a little bit about several.
First up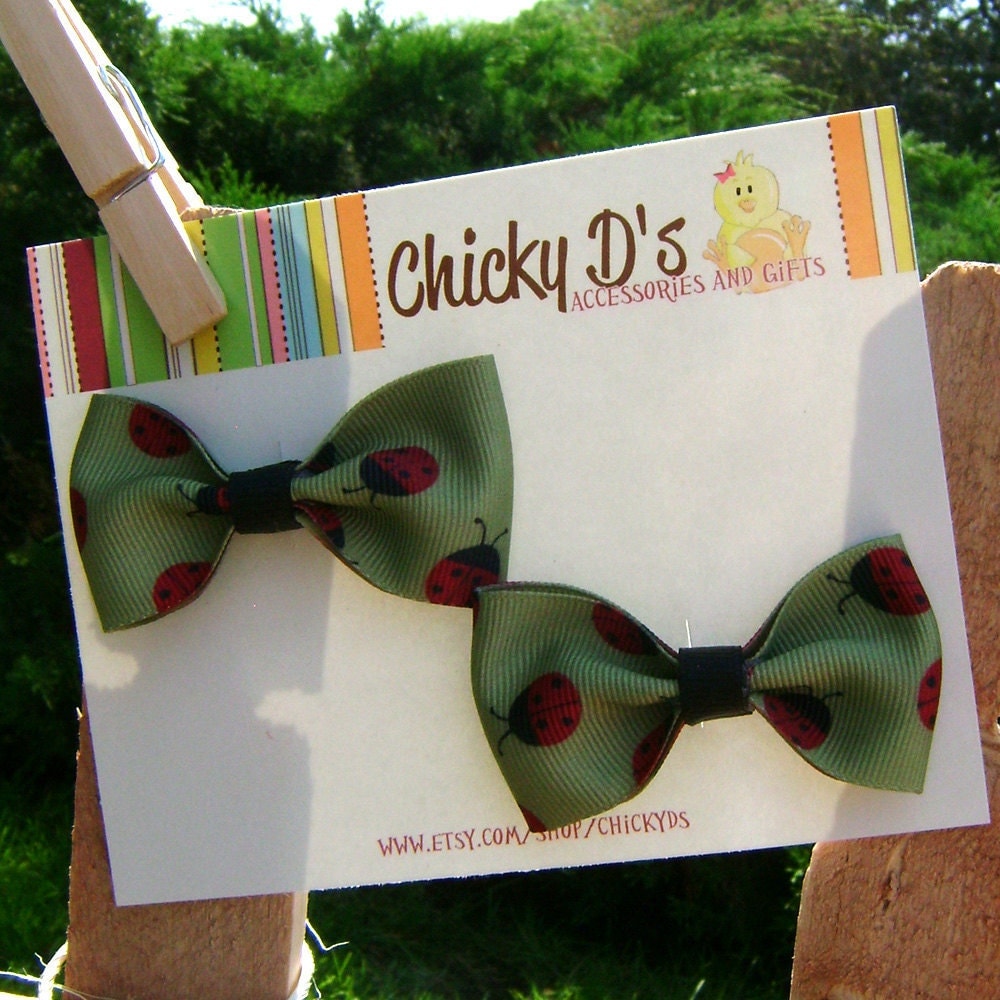 is
Chicky D's
on Etsy. It was created by Danielle, and she makes the most adorable hair bows! I absolutely love hair accessories, and when I don't have to dress up for work and look professional, I am not above wearing bows in my hair. Check out one of my favorites at Chicky D's. These pretty, mini, green
bows
have the cutest lady bugs on them :) There are literally three pages of different hair bows at Chicky D's, so be sure to check them out.
Next on my list is
Empty on the Inside
, also at Etsy. Find her on
Facebook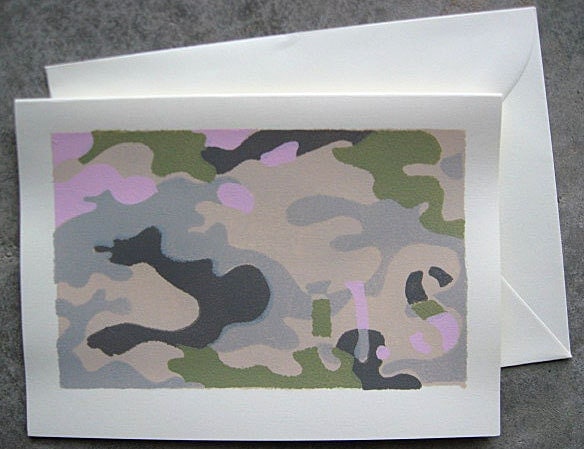 and in the world of
blogging
. Empty on the Inside is run by Annie, and she creates fun cards on the outside so you can say what you want to on the inside. As I was looking through Annie's cards,
this one
caught my eye. It's pink and green camo on the outside. The town I live in has recently had our National Guardsmen deploy for at least a year, and I think it's so important to give and receive mail from loved ones. While email is great, it's hard to carry in your pocket to take out and reread whenever there's a spare moment.
Last, but not least, of course, is
GMaellen
, run by Ellen on Etsy. Her shop is filled with crocheted trea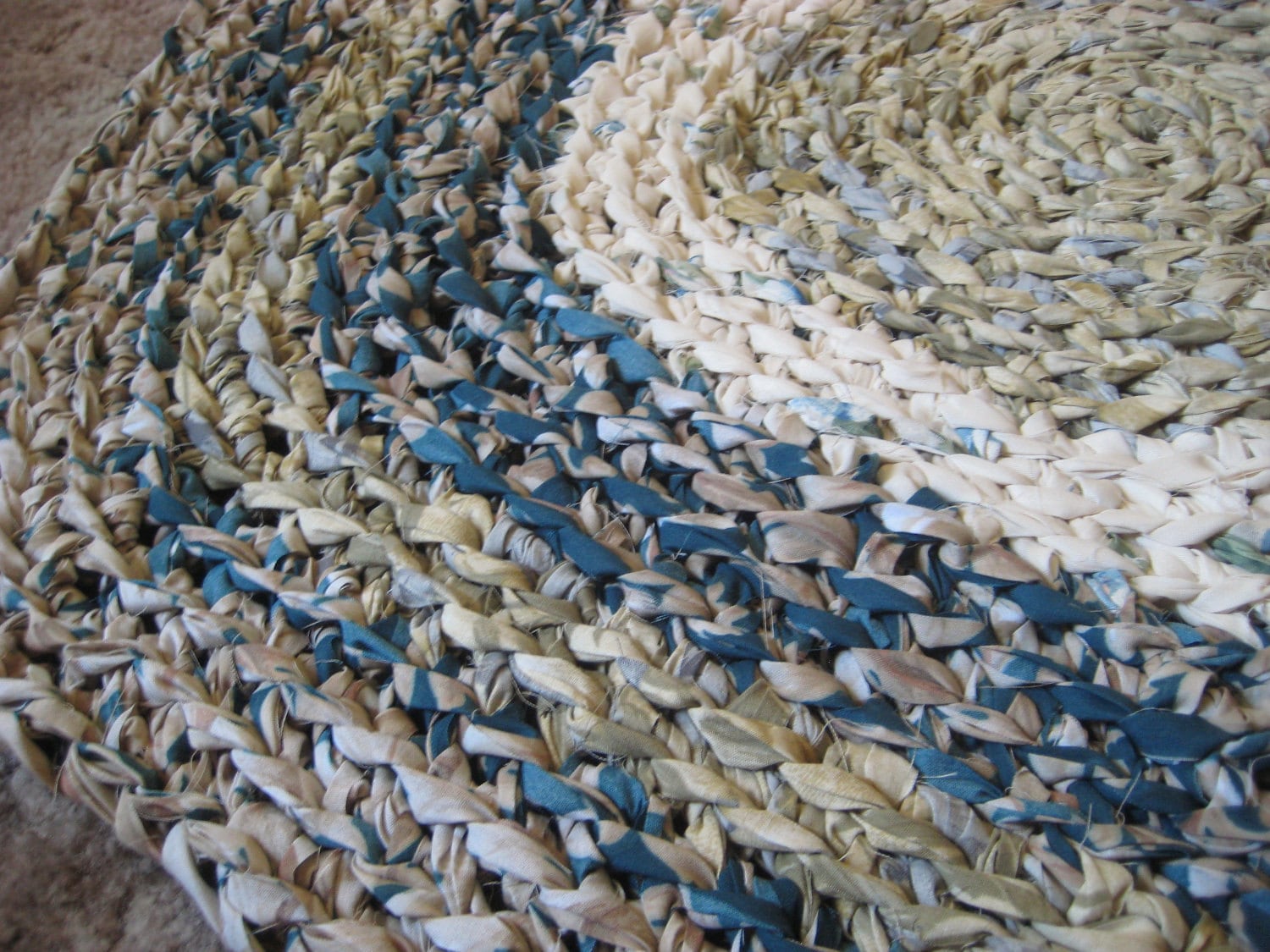 sures, many of which I aspire to create some day. Until that day (many years in the future), I will content myself with buying other people's handcrafted treasures, like this lovely
rag rug
. It measure approximately 3x3 feet. I think the colors just blend together perfectly to work in a variety of rooms.
I hope you've enjoyed reading about these new shops as much I have enjoyed writing about them!